Five consecutive years of archeological stabilization activities
AZCC In the News
October 8, 2019 | For the fifth consecutive year, Arizona Conservation Corps (AZCC) members spent the summer months at the Flagstaff Area National Monuments helping Flagstaff Area National Monuments staff with ongoing projects, and learning valuable skills. For about three months this past summer, five AZCC members consisting of indigenous young adults, assisted NPS Archeologists with stabilizing and preserving important archeological sites. The Flagstaff Area National Monuments are the ancestral lands of the Hopi, Navajo, Zuni, and 10 additional tribes, so it is important to engage and educate indigenous youth, as well as the public, about the importance of these places.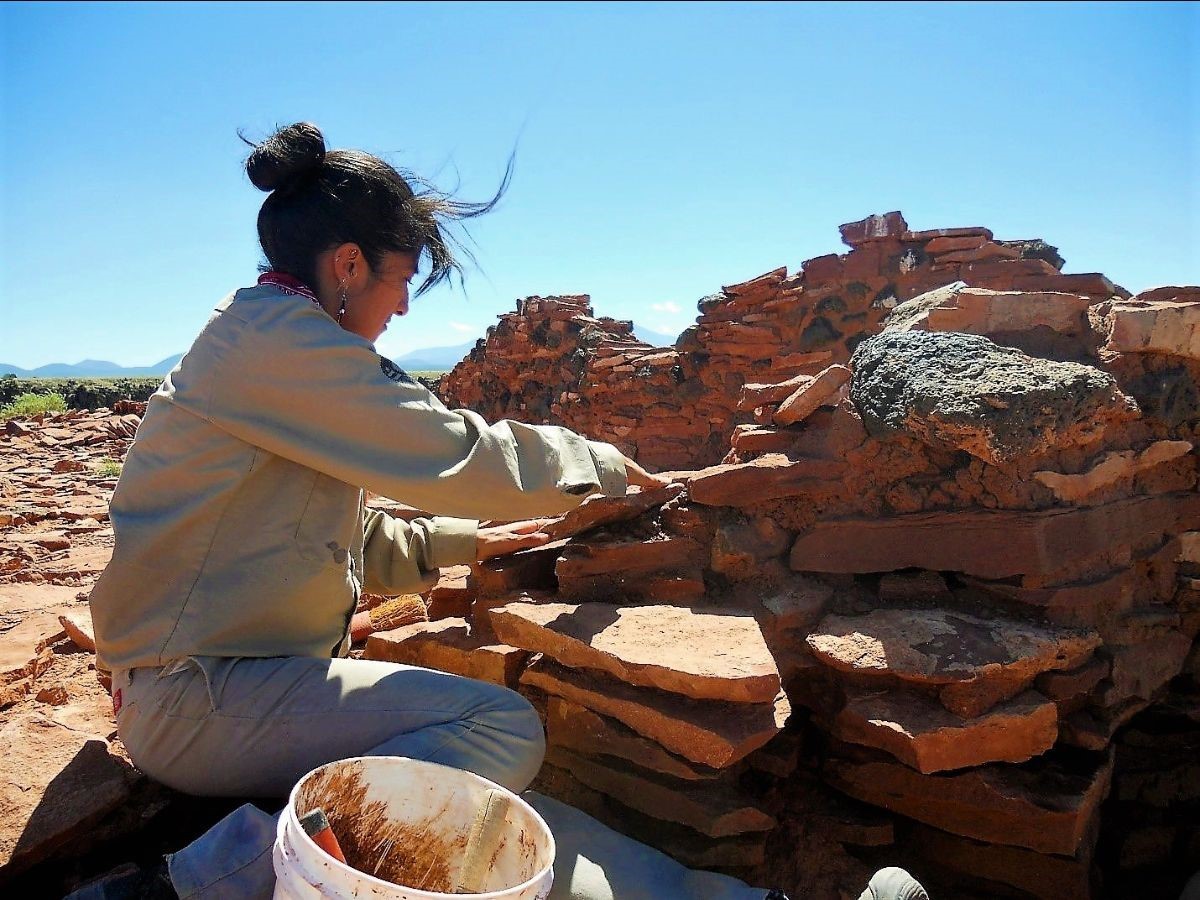 AZCC crew leader, Grace Gonzales, conducting preservation work on the Citadel at Wupatki National Monument.

The AZCC crew helped stabilize existing prehistoric and historic structures at Wupatki National Monument (WUPA) and Walnut Canyon National Monument (WACA) in order to preserve these structures for the future enjoyment of the public. Stabilization consists of adding mortar to voids and cracks in the walls, removing vegetation that is growing into walls, and adding fill to cover exposed floors from erosion. This work is conducted only on sites that have previously been stabilized and is performed anywhere from annually to every five years. We look forward to continuing and building our relationship with AZCC.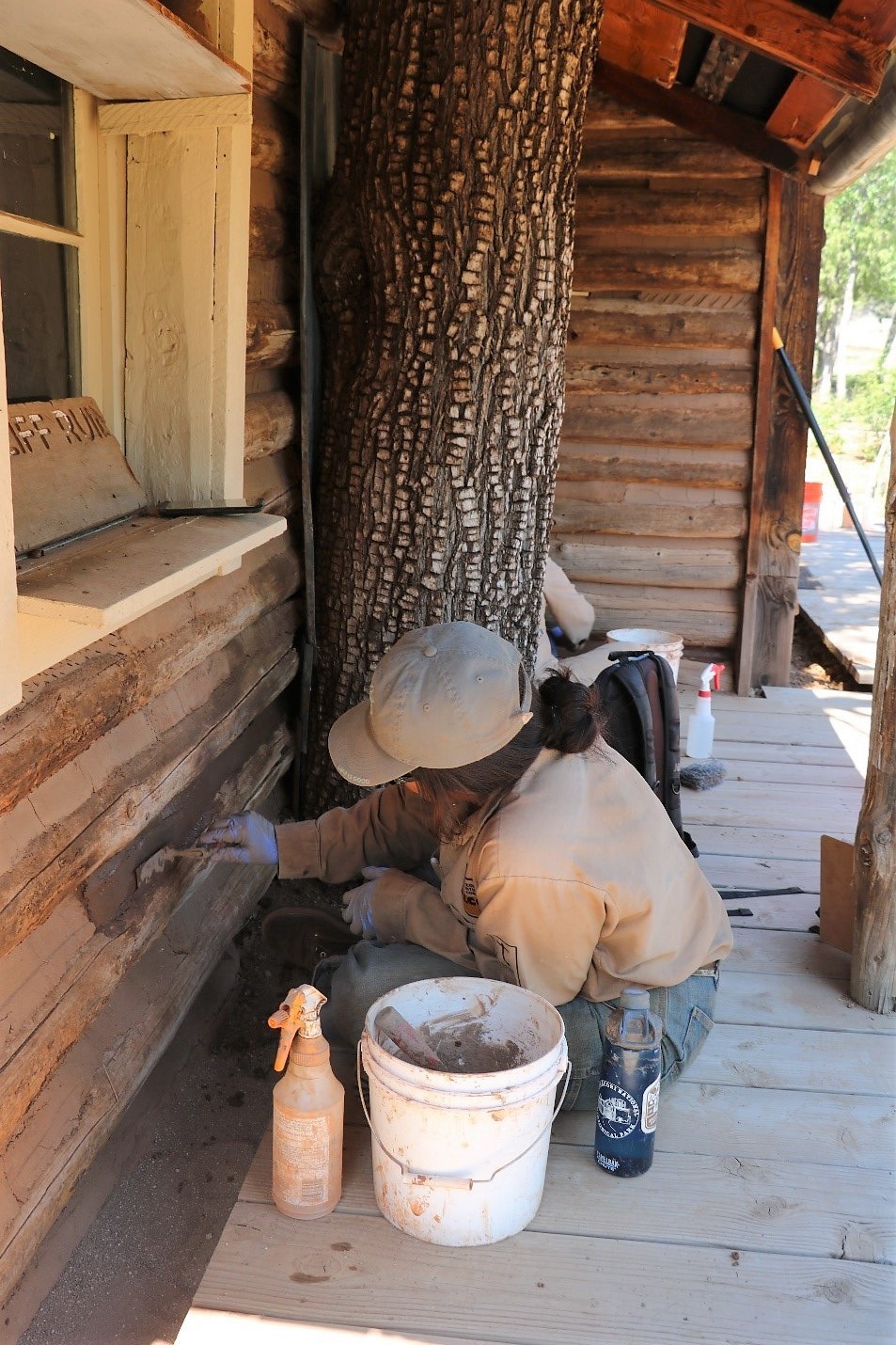 AZCC crew member, Shamika Lupe, conducting stabilization work on Ranger Cabin at Walnut Canyon National Monument.

Source: Friends of Flagstaff National Monuments Fall Newsletter