Ancestral Lands
The Ancestral Lands Model is rooted in the culture and heritage of local tribal communities. The power and impact of Ancestral Lands programming is due to the community investment and support for each program tribally and locally, combined with a network of operational support from Arizona Conservation Corps. Ancestral Lands programs consist of conservation crews and individual placements.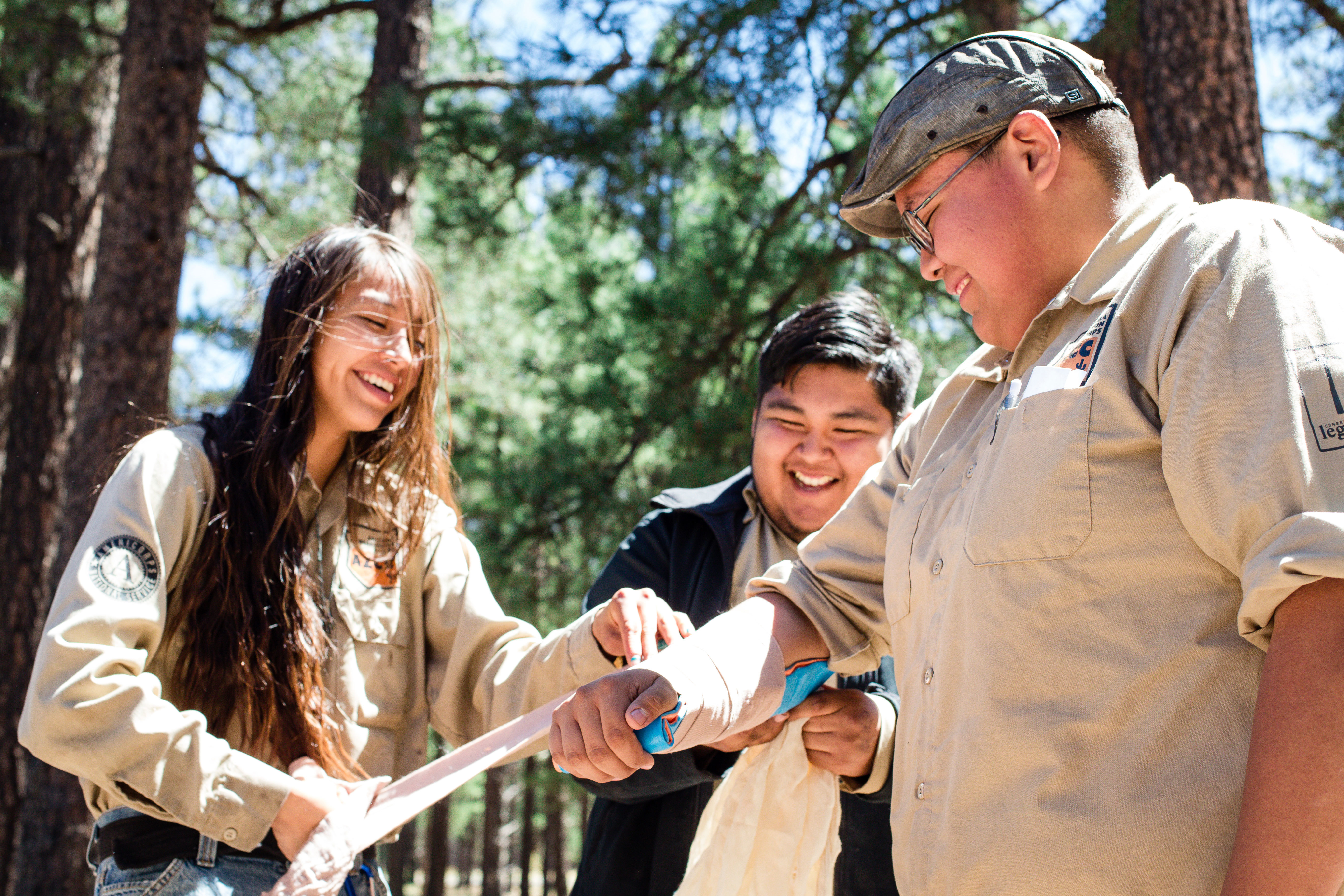 Ancestral Lands crew members practicing how to make a splint in their Wilderness First Aid Training during Orientation.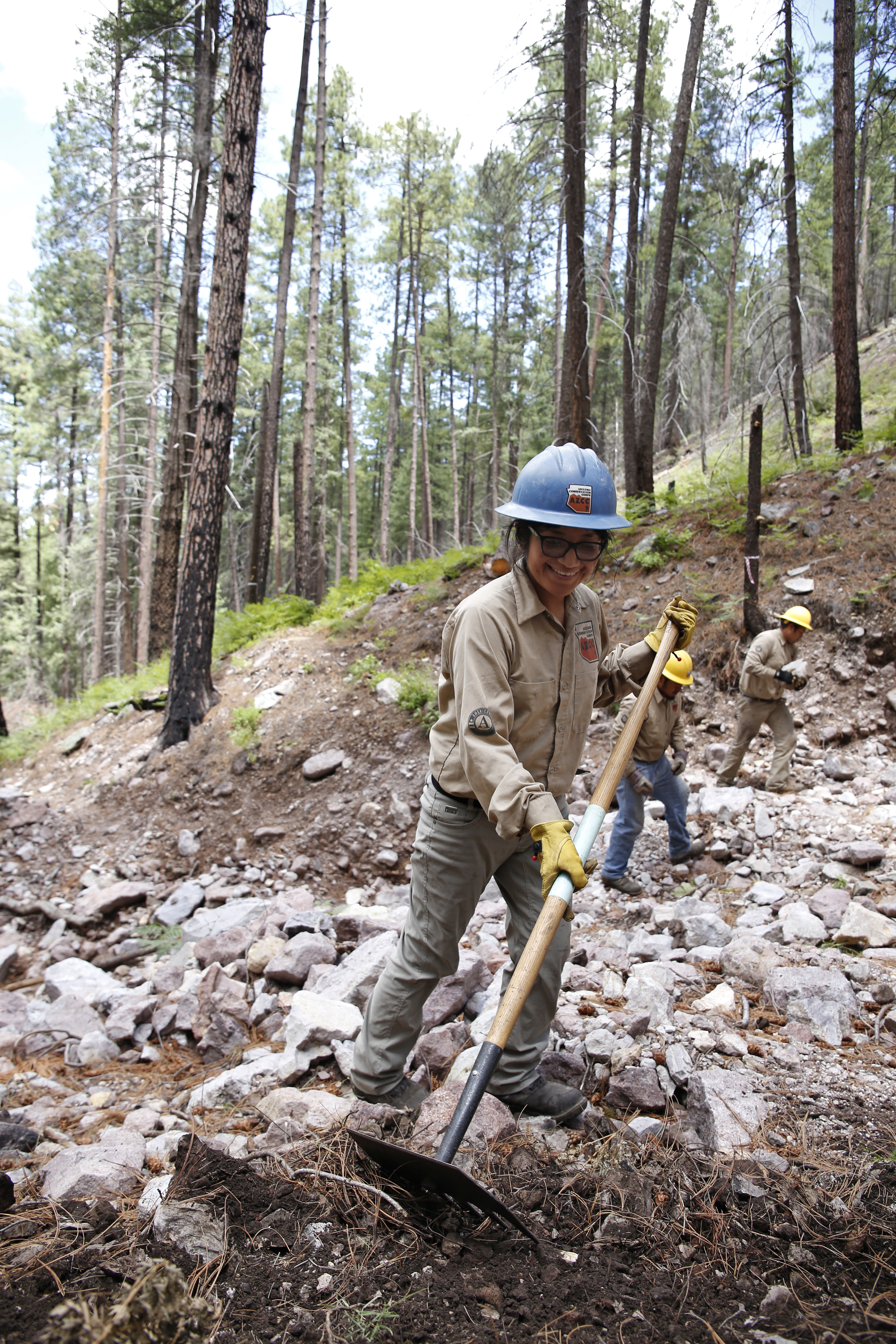 Ancestral Lands crew leader using a McLeod in the Chiricahua Mountains!
Ancestral Lands Recruiter Contacts
Massai Leon
Email: mleon@conservationlegacy.org
Phone: 928.310.8822