For most of the week, my crew, Crew 119, were working on drains; creating paths for rainwater run-offs, rather than pulling sediment onto the trails and creating water tread into the walking trails. We started at the junction between Quilter Trail and Manning Trail in the Saguaro National Park East and worked our way down the mountain fixing drains that looked like they needed work. Duffy, the National Park Service worker guiding us, pointed out drains that we had worked on that needed to be amended and marked drains that we originally didn't think needed to be fixed. We were told the drains get fixed every four years so the goal is drains that are dug deep enough to last four years. We even worked on drains that needed minor work like just clearing out sediment build-up. We worked in pairs and switched teams each day. This system helped us get to know each member a little better, and I enjoyed the one on one time.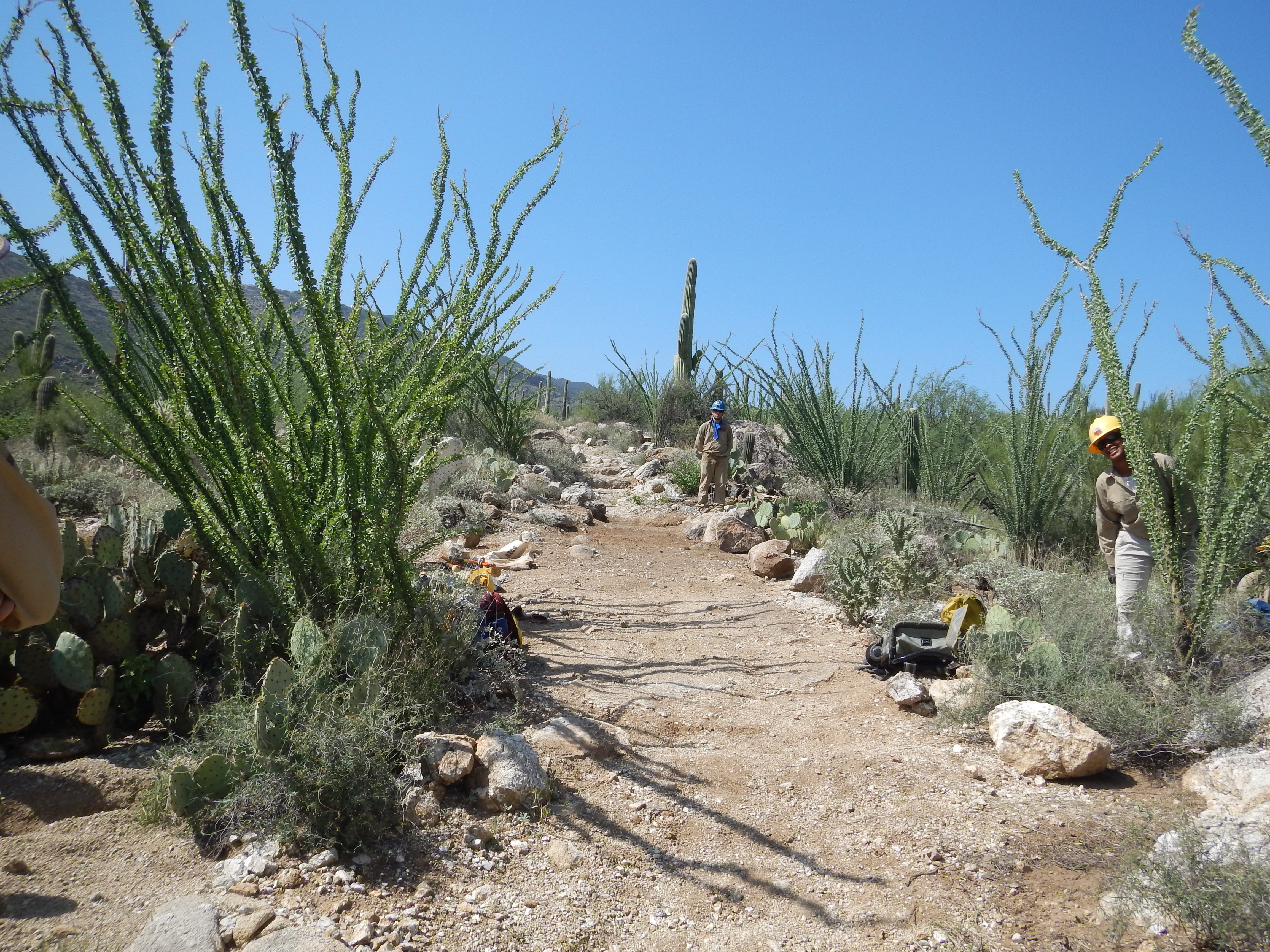 We had gotten used to rainstorms in the evenings and at night. We had to implement the rig protocol (bunkering down in vehicles to stay safe from the storm) twice due to lightning being too close to our camp. During one afternoon, it started to rain on us while we were working on the trail. The first raindrop that hit me left a golf ball-sized spot on my shirt and actually hurt. We attempted to wait out the storm under a tree, but when the lightning hit close, we had to quickly tarp up our tools and head down the mountain. Pea-sized hail started to hit us as we made our way down the mountain. Everyone was soaked to their underwear by the time we got to camp. We had to work the next day in our soaked shoes.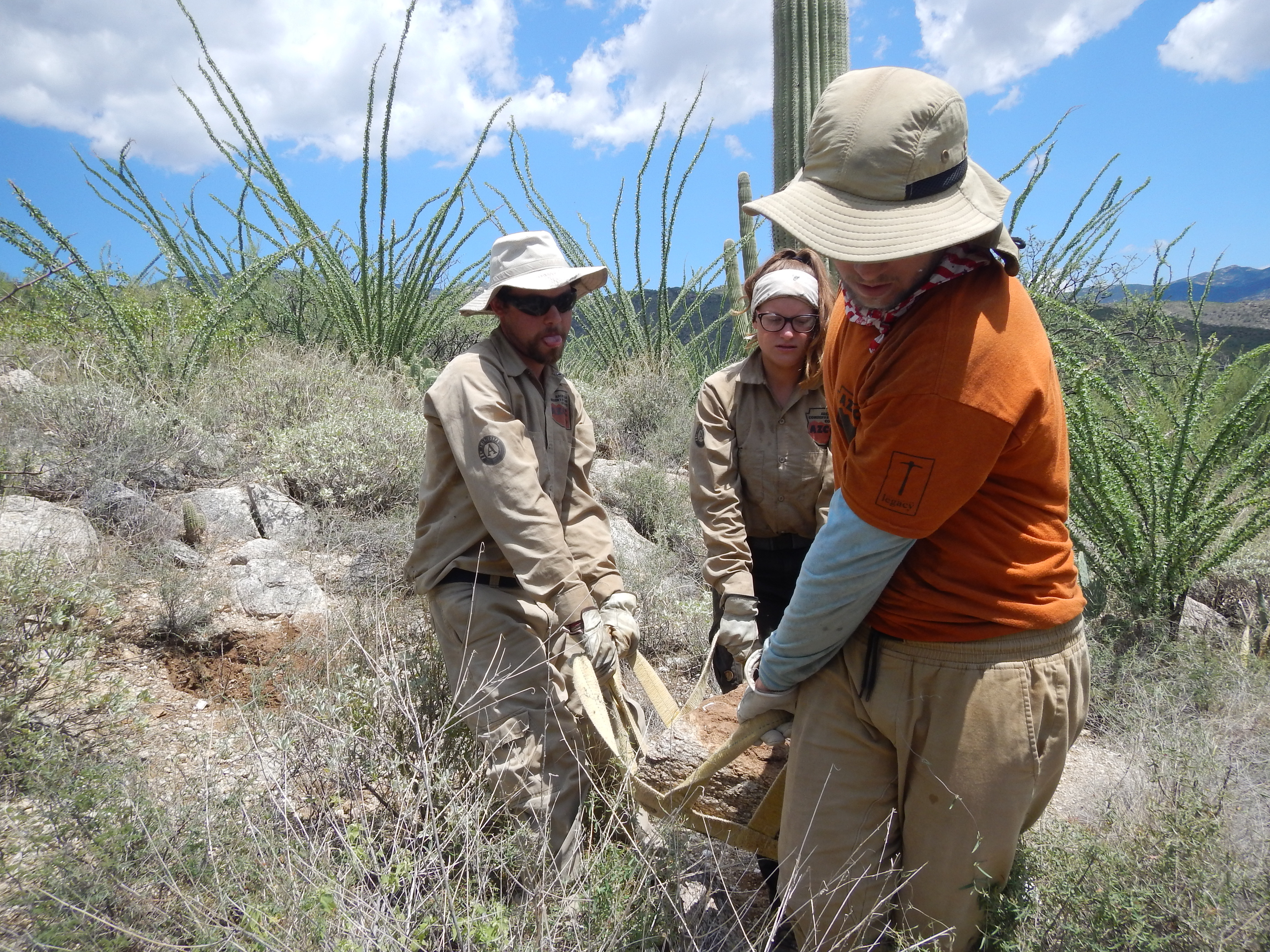 The sixth day, we went back to rock work. We started out by collecting piles of large rocks for check steps and cap stones. The goal was to have options near the trail and around the steps and avoid the need to look for more rocks later. Having all the rocks close-by would allow us to focus on building the steps.
The second to last day, we worked on getting more rocks in the morning, and then started on a check step before lunch. We were able to complete the entire step with two capstones in one day, using one large rock as the check step. It was a difficult at times, but working as a team we completed our step with time to bring more rocks down to the trail.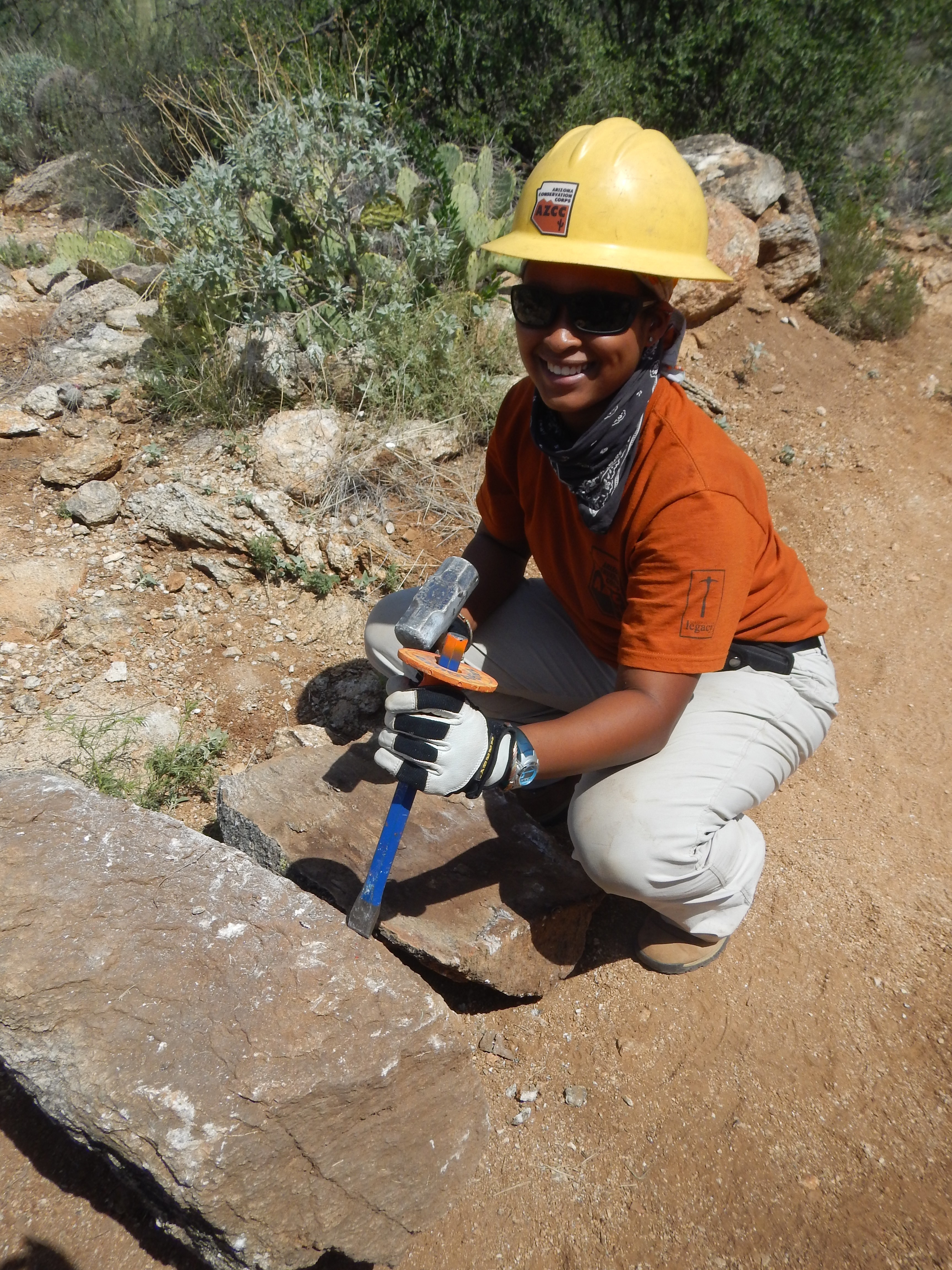 The last day, we worked on bringing more of our previously found large rocks down closer to the steps that we were working on. I slept on the ride back to home base to get ready for de-rig. Since we were down two people, de-rig lasted about as long as last week and we finished just before 6PM. If otter pops are a regular treat during de-rig, I could get used to that.
Brandis Johnson